Whether you're pinning away with inspiration for your next remodeling project or you're in the middle of a renovation right now, some online resources are more helpful than others. Here's a roundup of some of our favorite websites to help you find inspiration, plan, budget, and guide you through any remodeling project.
1. Houzz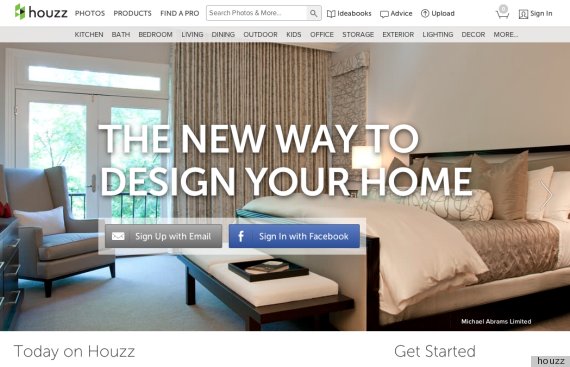 We love Houzz because it offers inspiration to make both small and large changes in your home. And most of all, the website has photos categorized in any way you can think of (by project type, color scheme, region, and style type). Whether you're doing a traditional bathroom remodel in northern Virginia or a more modern kitchen in California, you can find inspiration from others who have done similar projects.
2. This Old House
This Old House is great because it provides information about home decorating, gardening, remodeling, crafts, and entertainment. Their page also includes their show guide, do-it-yourself tutorials, and message board.
3. Energy Star
Created by the U.S. Environmental Protection Agency and the U.S. Department of Energy, the Energy Star website aims to help consumers save money and prevent air pollution. Includes list of qualifying products, contractor selection tips, and contacts for low interest loans for upgrading to high efficiency equipment.
4. Pinterest
Most people have heard of or used Pinterest before, and know that it's a place to look for inspiration. It's not exclusive to home remodeling and design projects, but creating a "board" of ideas that you love can help you, especially in initial meetings with a designer or contractor. By pinning ideas that you like, you can narrow down what your space will look like early in the renovation process. Be sure to see our Pinterest page!
5. Dwell
Dwell is full of tasteful, yet functional design and surroundings. It tends to be a bit more modern and minimalist than other resources, but is great for anyone looking for something a little different (i.e., less traditional). Their site also has a store.
If you live in the Northern Virginia area and you're interested in a free estimate, or would like to know how Lensis Builders, Inc. can make your home even better, give us a call at 703-367-8999 or fill out a short contact form. If you're looking for inspiration for your next project, visit our Pinterest page.